Mindfulness for Children and Adolescents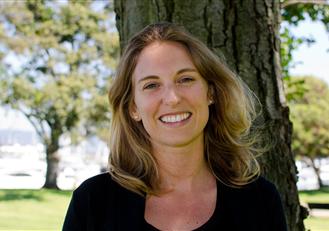 3 day Mindful Children and Adolescents Curriculum Training for Teachers, Trainers and Therapists
Led by Kate Janke from the USA with supporting teachers Franca Warmenhoven (doctor and mindfulness teacher and trainer), Yvette van der Slik (dance teacher and mindfulness teacher experienced in working with adolescents), Marieke Delannoy (therapist and experienced primary school mindfulness trainer)

In this teacher training you will receive the mindfulness curriculum that has been adapted for children and adolescents. The teacher training will consist of study practice and experiential exercises. Parts of this teacher training will be delivered through an online connection with Kate in the USA. Partly you will be supported by the local teachers in practice groups. In these practice groups the language will be Dutch. We have successfully piloted this format of working in this teacher training last year and look forward to hosting it again!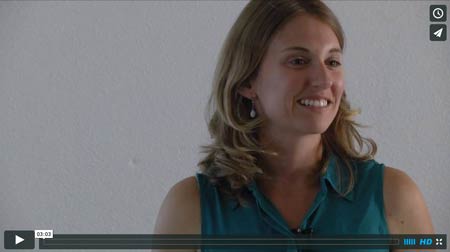 This training will consist of:
an outline of a mindfulness curriculum for children and adolescents
scientific research on mindfulness and children and adolescents
practice of the mindfulness teaching skills for children and adolescents in smaller and bigger groups.


The Heart Mind Curriculum is a complete teaching guide for educators, parents, and therapists to teach secular mindfulness meditation to students ages 6 to 17 years old (Kindergarten through High School). This manual offers over 50 different lessons covering topics such as mindfulness of emotions, thoughts, compassion, communication, and more. It is also enriched with a variety of age appropriate adaptations and suggestions, teaching methods, and mindfulness philosophies. The lessons and opinions offered in this curriculum are all based on and backed by over 30 years of research on the effects of mindfulness on emotional regulation, social development, executive functioning, and increases in physical health and mental well-being.
This teacher training will be in English. The practice in smaller groups can also be performed in Dutch. A Dutch curriculum will be available.


When
New dates willl follow.


Studiebelasting Mindful Children and Adolescents Curriculum
- Drie dagen
- Bij deze opleiding wordt studiemateriaal geleverd waarbij de geschatte tijd om het materiaal te bestuderen 5 uur bedraagt.


B&B or hotels in Maastricht:
bed and breakfast Maastricht
www.hotels.nl/nl/maastricht/
There is a limited possibility to sleep in our training center. However, our training centre only has very basic dorm-like conditions. If you would like to sleep in our training center, please contact: ron@seetrue.nl

The teacher:
Kate Janke is the founding director of the Heart-Mind Education Project. Kate formerly worked with mindful schools as director of training. She taught the mindful schools curriculum for years in the USA and in Europe. The Heart-Mind Education Project offers a curriculum that is easy accessible and is very useful in schools, therapy and training. Kate has taught mindfulness to more than 1500 children and adolescents and close to 2000 adults.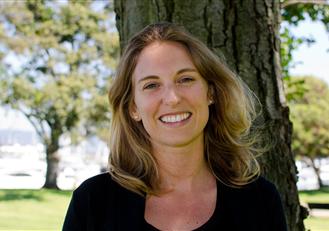 Pre-requisite for attendees:
SeeTrue trained or equivalent mindfulness practice (8-week course).
Teachers and professionals who work with children, and have a meditation practice or have participated in an 8 week MBCT/MBSR course.
People with a meditation background who want to work with children.
If you have questions about the pre-requisites, please contact: ron@seetrue.nl

Registration and information:
+31433217213
The program we offer is part of an extended program with different teachers.
The extended mindfulness program for children and adolescents will consist of different modules that can be followed separately :
this curriculum training

online supportive meetings and teachings by Kate Janke and others

2 day training for working with children and adolescents in an individual setting

2 day training for working with children and adolescents by David Dewulf


Kate Janke:
'Since 2004 mindfulness practice has been at the core of my life. My teaching style and techniques come from Buddhist meditation and philosophy as well as secular mindfulness methods and applications. My personal practice is supported by sitting daily as well as month long silent retreats in the US and Thailand. I've been fortunate enough to complete the Dedicated Practitioners Program through Spirit Rock, and I'm currently a teacher in training at IMS, IRC, and Spirit Rock.
In 2008 I became a mindfulness teacher for Mindful Schools, a non-profit organization that develops and implements secular mindfulness curriculum for students in their classroom. A year later, I became the Director of Training and developed mindfulness training programs for educators, parents, psychologists, and health care providers. During my career with Mindful Schools, I had the privilege of teaching mindful awareness to over 1500 elementary and middle school students and close to 2000 professionals working with kids.
I think teaching mindfulness is one of the best jobs one could ask for. It is a joyful experience to witness others tap into their fullest potential with mental clarity and abundance of heart. In keeping with this passion, The Heart-Mind Education Project is my next adventure in sharing mindfulness practice.'