Mindfulness and cancer
4 Day Specialist Teacher Training in Mindfulness and Cancer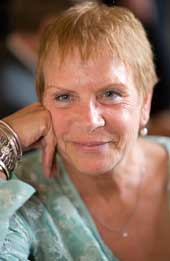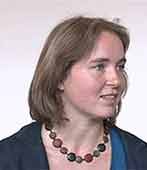 Nieuwe data volgen
Maastricht, Duitse Poort 13 A
From: 10.00 - 17.30
Teachers: Trish Bartley & Franca Warmenhoven
Costs: € 825,-
About the programme Mindfulness en cancer
This is a unique opportunity to immerse yourself in the particular practices and approach of Mindfulness-Based Cognitive Therapy for Cancer (MBCT-Ca) - and come together with others in the field to explore the rewards and challenges of working with this population. This is the first time that this training is available outside the UK, where it has run successfully for five years.
Key areas of learning include - brief accessible practices; a focus on the wisdom of the body; connecting to the common humanity within the group; special adaptations for people with cancer; and kindness in the face of uncertainty.
This four day specialist teacher training workshop will train you in the values, practice and approach of Mindfulness-Based Cognitive Therapy for Cancer (MBCT-Ca) and will equip you to offer 8 week Mindfulness-Based Programmes in clinical / non clinical settings (depending on your own work background) to people with cancer.
Over the 4 days we will explore the intention, approach and new aspects of the 8 week MBCT-Ca programme – paying particular attention to
Ways of adapting the core practices as they are guided for cancer participants
The short practices and 'new' processes that have been created within MBCT-Ca specifically for this population
Ways that we can emphasise and work with kindness and self compassion within the intervention
Appreciating the significance of the group
Understanding the cognitive model that underpins MBCT-Ca – and the place of the four practice movements of Intention; Coming Back; Turning Towards; and Kindness
Exploring the teaching implications of working with this population and how we can support ourselves as teachers in the context of working with cancer.

The training retreat will use a variety of (mostly experiential) processes including
Practice
Dialogue and Inquiry – both in peer groups and the large group
Discussion and Reflection – in small and large groups
Presentation
Requirements to attend the training
This training is being offered to trained mindfulness-based teachers who have attended their basic level training and have some experience of teaching 8 week courses. These are likely to be health professionals already working in an oncology or cancer support context - or those who wish to do so. This workshop is not suitable for people who primarily wish to explore their own personal experience of cancer - as it is a professional training.
Required reading
(to purchase yourself) The programme handbook for teachers: Mindfulness-Based Cognitive Therapy for Cancer (2012) – Trish Bartley
Here you can listen to an excerpt of an interview with Trish Bartley.
Trish Bartley talks about the benefits of practicing mindfulness-based cognitive therapy in an effort to live kindly with cancer. She offers an unique insight into the psychological difficulties of being with a life-threatening condition and how best to deal with them.
Get it here
Quotes from previous participants in MBCT-Ca Teacher Training in the UK
Strong sense of community
Systematic embedding of the short practices
Excellent teaching reminded us of our own self-care
The immense value of the very brief practices. I will take them back to the clinic and beyond.
Teach back sessions were insightful and inspiring
Surprising how much was covered without feeling rushed
The poignant and potentially painful aspects of the training were held with aliveness, humour and profound compassion
Probably the best course I've ever attended!

About the teachers
Trish Bartley has developed and delivered Mindfulness-Based Cognitive Therapy for Cancer (MBCT-Ca) to oncology patients for 18 years - and offers 1to1 mindfulness-based support to people with life threatening illness. Trish trains others to teach mindfulness in cancer and other contexts and has written: Mindfulness-Based Cognitive Therapy for Cancer (Bartley,2012) – a teacher's workbook – and Mindfulness: A Kindly Approach to Being with Cancer (Bartley 2017) a book for people with cancer. Trish teaches on the See True Advanced Teacher Training, and leads mindfulness-based training workshops and retreats in the UK, Europe and South Africa.

Franca Warmenhoven has experience in clinical health care, working as a medical doctor (general practice). Furthermore, she has been teaching mindfulness since 2007 to various populations, including cancer patients. Throughout her work she has been focusing on integrative care processes including the physical, psychological, social and spiritual domains, especially for those who face serious illness such as cancer or dementia. Franca works as a researcher and medical teacher in the field of palliative care at Maastricht University and as a teacher and trainer with SeeTrue, where she co-developed several programs, including the 'mindfulness for elderly' program.